Collection Placing LED Trophy HM design/ Custom made LED Trophy/ Lampu Meja/ Creative Light 3D
CUSTOMED MADE LED LIGHTING TROPHY DUAL FUNCTION. AESTHETICALLY PLEASANT FOR YOUR COLLECTION.
COMPETITION PLACING LABEL: optional – upon request by informing us in the Remark section before order check out or PM us.
ONCE SOLD, THAT'S IT. HARDLY RESTOCK. COLLECTION FROM THE SHOWS
High Quality LED Light source use high quality LED, the light is soft and uniform, no dazzling, no flicker, and most importantly the light is harmless to children's eyes.
• Light Color: White, Yellow, White/Yellow Mix
• Power: 5W
• Power Supply: 2 Pin Plug (Malaysia Plug) and/or battery
• Switch Type: Button Switch
*Make sure to remove the protective film before using it.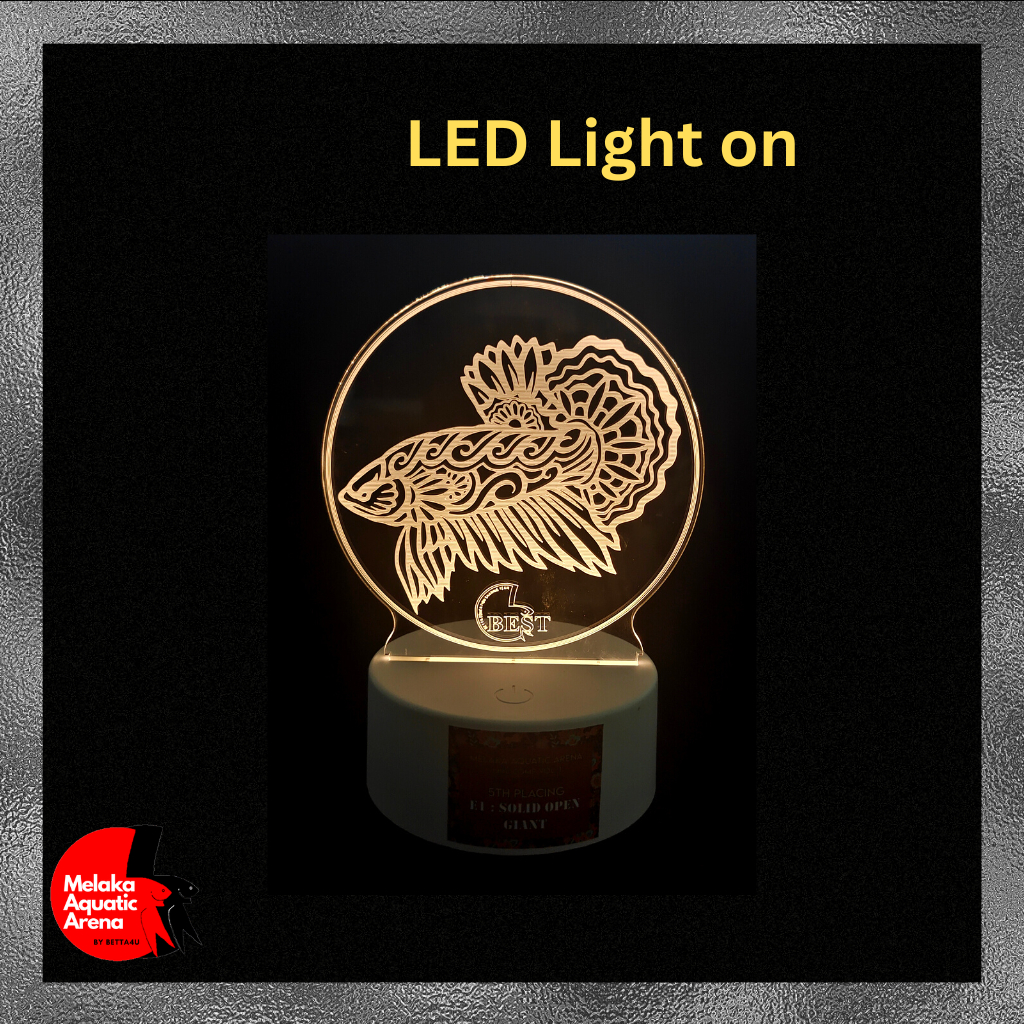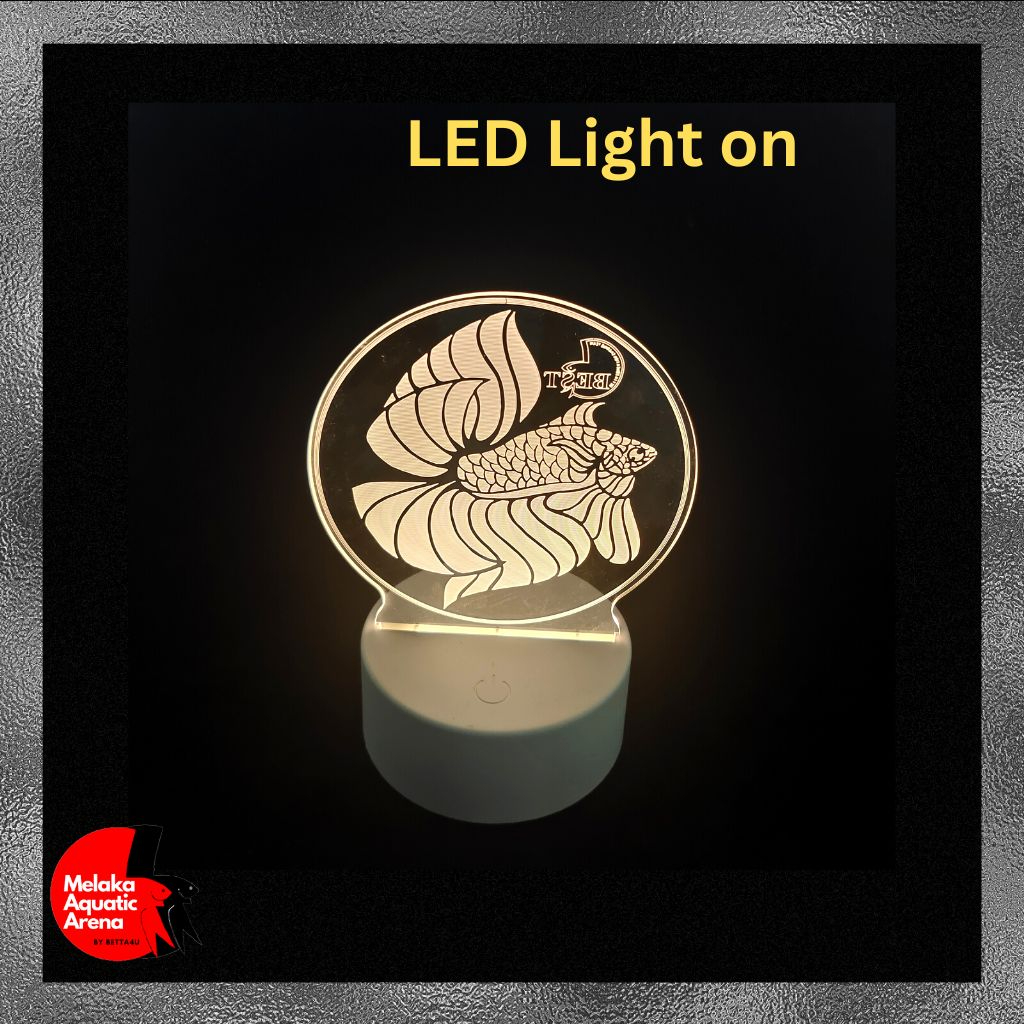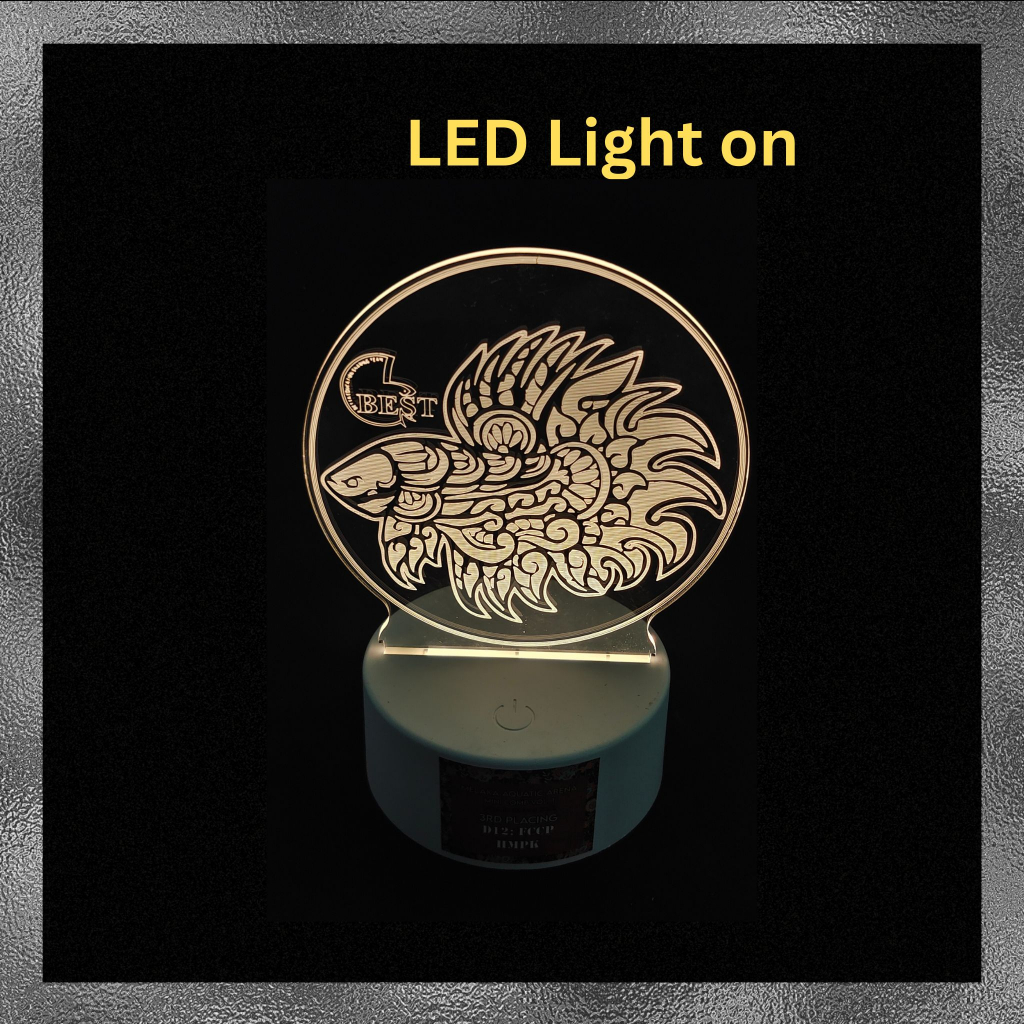 #trofilampu #trophylampu #ledlight #tablelight #ledlightingtrophy
Availability: 10 in stock
"我的橙色半月斗鱼总是夹着鱼鳍撕裂。 请指教。BGA !"
"A review from a customer who benefited from your product. Reviews can be a highly effective way of establishing credibility and increasing your company's reputation."
"A review from a customer who benefited from your product. Reviews can be a highly effective way of establishing credibility and increasing your company's reputation."