PREMIUM MICRO PELLET – FISHY BITS
We have been sourcing top-quality fish pellets for you. We reveal our premium micro pellet source to you here. INVE is one of the benchmarked companies in this regard. There are 2 types in our stock. NRD and O.RANGE series. Both are the ultimate products from INVE Aquaculture. 
NRD Series (red in color): This product has been sold for decades and is designed to provide your fish with a nutritionally balanced and complete diet. Packed with essential nutrients, vitamins, and minerals, the NRD series guarantees optimal growth rates, improved feed conversion ratios, and superior fish health. 
O.RANGE Series (Brown in color): A new version Elevate Performance and Immune System Support. However, this new version is not as popular as NRD Series. The smell is not as strong as NRD too. These pellets are formulated using cutting-edge nutritional research and the expertise of our aquaculture nutritionists. With a focus on immune system support and disease resistance, the O.RANGE series incorporates functional additives and natural ingredients. Your fish will enjoy the benefits of improved gut health, fortified immune systems, and heightened disease resistance, ensuring their well-being and reducing the risk of setbacks.
Here's why Premium Micro Pellet stands out:
1. Uncompromising Quality: the highest-quality ingredients to create feeds that promote optimal growth, health, and productivity in your fish stocks.
2. Proven Performance: it has been benchmarked in the industry, providing you with the assurance that you're utilizing fish pellets trusted and preferred by aquaculture professionals worldwide.
3. Tailored Selection: With two exceptional series to choose from, the NRD and O.RANGE, you have the flexibility to select the specific feed that aligns with your preference. Personally, I opt for NRD over O.RANGE as my fish like it a lot but water foul faster.
4. Efficient Feed Conversion: Our advanced formulations and pellet design ensure excellent feed conversion ratios, translating into cost-effective production and minimal feed wastage.
5. Enhanced Disease Management: Our fish pellet feed includes specialized additives and natural ingredients that bolster immune system function and improve disease resistance, safeguarding the health and longevity of your fish populations.
Don't compromise on the nutrition and well-being of your fish. Trust INVE Aquaculture's top-quality fish pellet feed to optimize growth, performance, and disease management in your aquaculture operations. Experience the difference today! on our Premium MicroPellets
Fishy Bits (INVE NRD)
Original (Red)
Fishy Bits (INVE NRD)
Original (Red)
Fishy Bits (INVE O.RANGE)
NEW (Brown)
Founded and developed over 30 years, INVE company is always at the forefront in producing food for all kinds of fish. Along with the research of agricultural engineers and many successful tests, INVE launched nutrient-rich bran products to help fish grow faster and have a beautiful color. Researchers have applied outstanding steps in the production of special bran to help keep the water source clean in fish farming.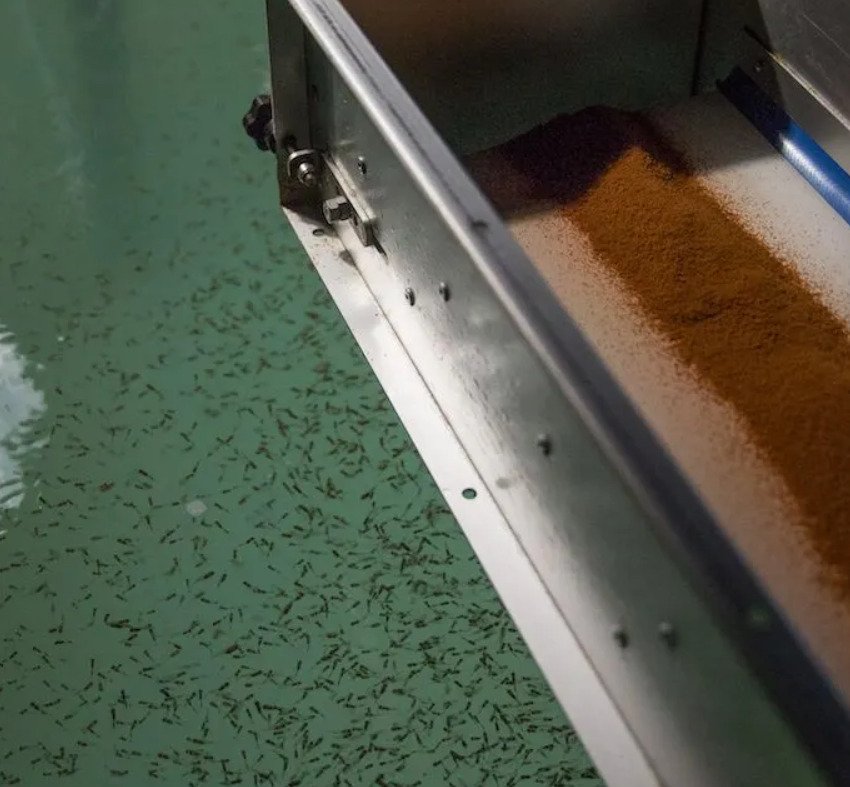 O.RANGE
The different diets in the "O.range" range perfectly meet the nutritional needs of the fish larvae throughout the different hatchery stages. Formulated with the best marine ingredients available in today's market to maximize fry performance and improve their resistance to stress.
• One diet range for the entire hatchery cycle
• Optimal Σω3 HUFA and DHA/EPA profiles
• Excellent stability and floatability in the water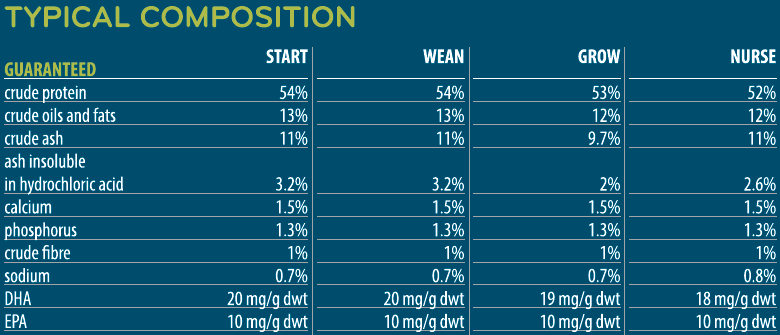 The fish's balanced growth is positively influenced by the excellent composition quality found in INVE micropellets.
Ever since being founded back in 1983 in Belgium, INVE Aquaculture has always been a pioneer in the aquaculture industry.
Today, we have the opportunity to collaborate with the Belgian Embassy to Ecuador, Perú and Bolivia and present to you, together with Ostend Science Park and Bluebridge, the new "Blue Economy" – in Spanish!